Everything you really need to know about the history of bar prep in two minutes or less.
And way too much of this. . .
Prices almost on par with pillage
Brick outlines, boring lectures
Delayed and truncated access
Absurd deposits
Traditional Bar Prep
Dark Ages
And more of this. . .
Reasonable price
Concise and memorable
Lifetime access
No deposits
Then came Crushendo.
2018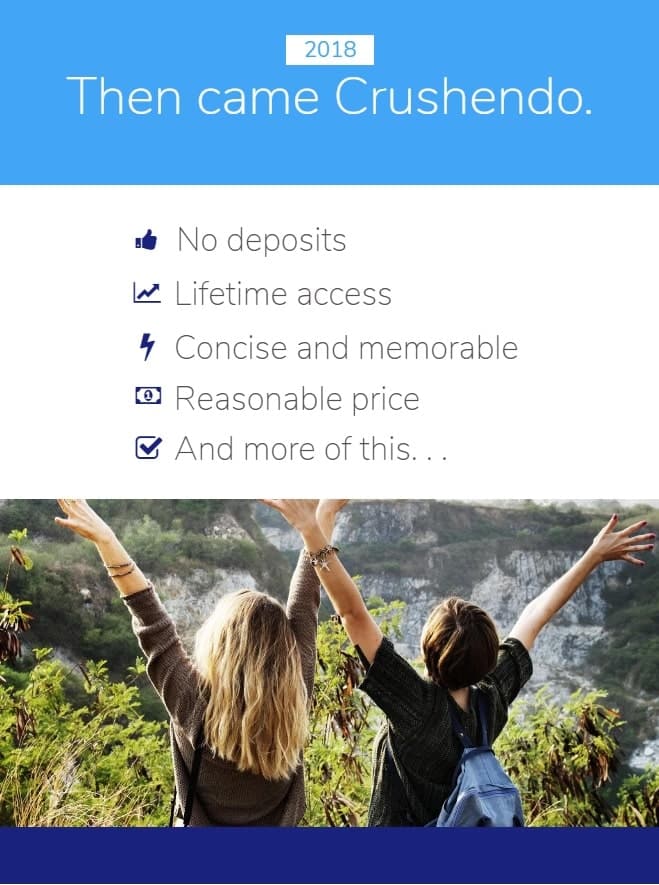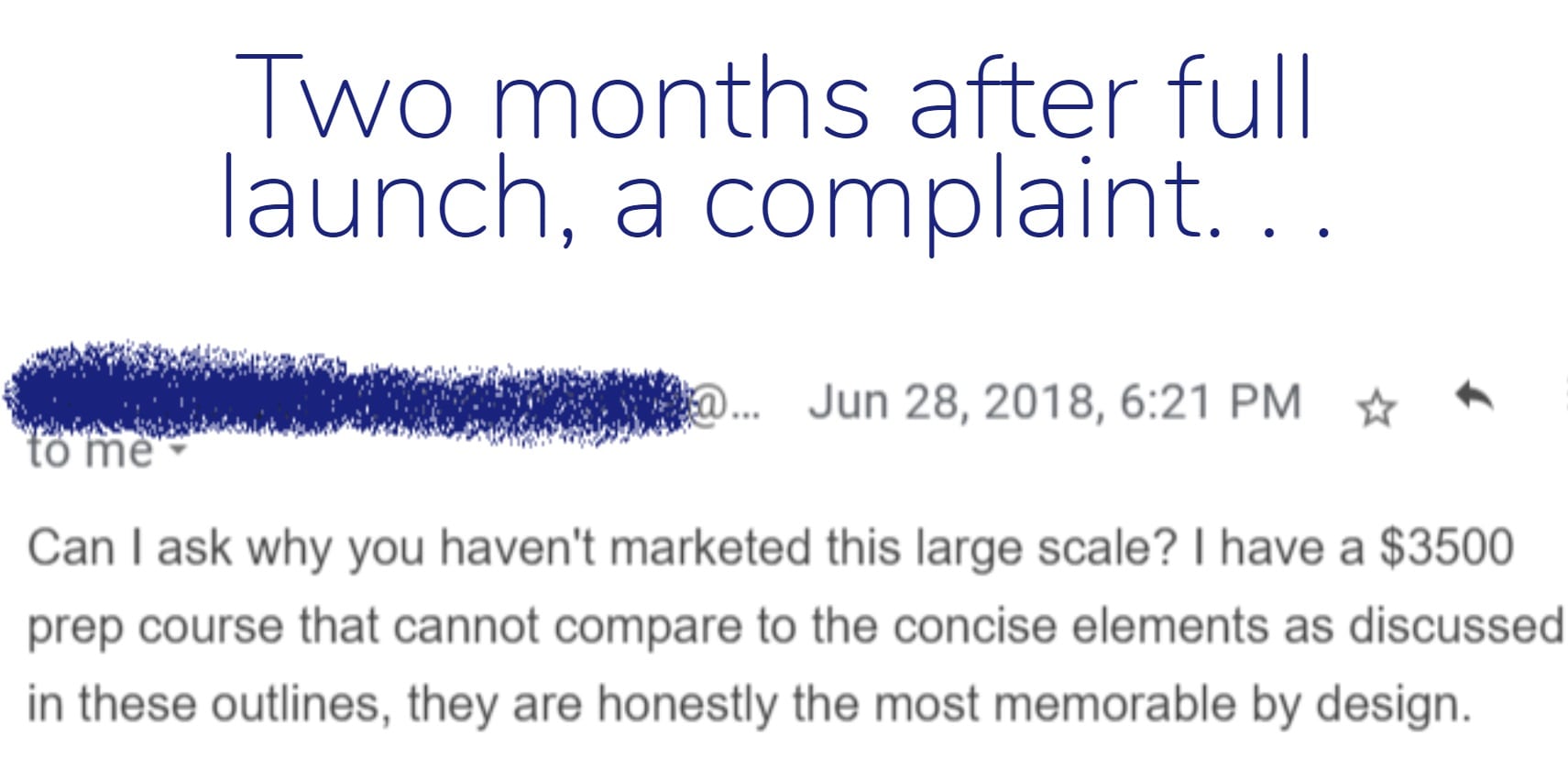 Two months after full launch, a complaint. . .
R. Heidt, ASU Law
[T]he very best way to memorize black letter law. The audio tracks work nicely with the outlines, which are concise and filled with mnemonics that make it much easier to remember. . .
K. Watkins, BYU Law
I LOVE CRUSHENDO. . . It is a tricky business to concisely explain and teach such a vast amount of information and Crushendo does so in an entertaining, easy-to-listen-to way.
S. Dansie, USD Law
Why has this not already been a hugely popular thing for decades?
M. Folks, Harvard Law
[W]ish I had this when I was a 1L.
Crushendo quickly became the #1-rated audio-based program.