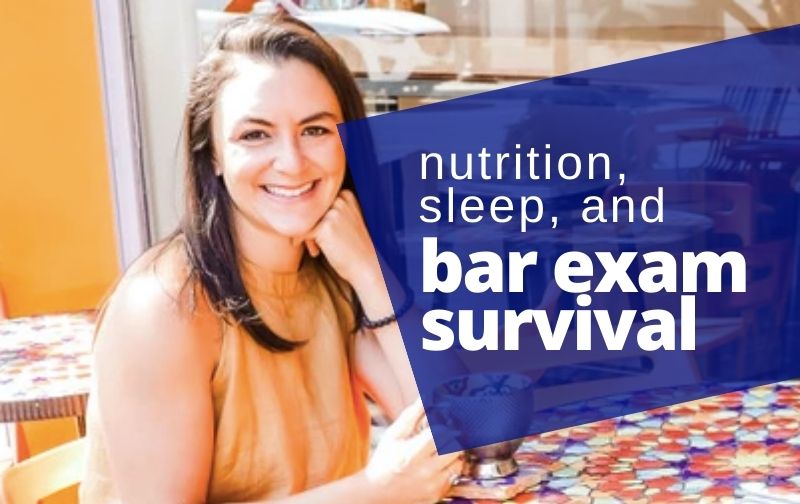 Health and
Bar Exam Survival
By Adam Balinski
Updated: December 29, 2021
I recently sat down with Ciara Shea, a functional nutritional therapy practitioner, to talk all things health and the bar exam. Ciara shares advice after passing the bar exam in New York.
Transcript
Introduction
Adam Balinski:
Well today, I'm here with Ciara Shea. She is a functional nutritional therapy practitioner. And she also just sat for the bar exam in New York and she passed the bar exam. Congrats. That's awesome.
Ciara Shea:
Thank you. Yeah.
Adam Balinski:
How did that feel?
Ciara Shea:
Oh my gosh. It was 10 years in the making. It felt incredible. Honestly, it was like one of the best moments ever because it was so heavy. Not knowing what the future would be, so it was incredible. Yeah.
Adam Balinski:
That's awesome. And you're one of our Crushendo family, right? You used Crushendo for that and that's really fun that you did that. And today we're not here to talk about Crushendo so much, just glean from your expertise of nutrition and health and maybe get some ideas for how we can help students to stay sane during bar preparation. And, so my first question to you regarding that would be what would be your number one tip if you had to just give one tip for people to stay healthy, be happy, and be successful in the bar exam, what would it be? And I know I'm putting you on the spot, because I didn't say any of the questions beforehand, but that's my first question for you Ciara.
Her #1 health tip: Sleep
Ciara Shea:
That is okay. Yeah, this is my wheelhouse. This is no problem. And I don't want to give you one, but I will give you one because I have a couple in mind, and they all kind of go hand in hand. Number one would be sleep. I remember being in law school and sleep wasn't something that I prioritized. It was like I'll spend all the hours that I have to study and cram and get all the words in my head and all the rules in my head and learn the black letter law. But the reality was, I had to prioritize sleep this time around. I'm a mom, I'm a business owner and adding, studying for the bar was just, it was a lot. So, sleep, number one. During sleep is when our brains and our glymphatic system actually detoxify.
Regular wake and sleep times
Ciara Shea:
So allowing your brain to rest and relax, it is when your entire body repairs and restores, you need to sleep at least eight hours to really be able to allow your body to do what it needs to do. And studying for the bar exam is intense. It takes a lot. It takes a lot of energy. The one other thing I'll say about sleep outside of getting regular sleep for eight hours, prioritizing having a good sleep schedule. So, there have been studies that show that regular wake times and regular sleep times improve your overall function and mood. So for me, every night I was in bed by 10 o'clock and every morning I was up by six and that regular sleep schedule allowed my body to get into a really solid routine. My circadian rhythm was set. So, it came to the point where I wouldn't have to set an alarm. My body would just wake up and I felt good and I felt refreshed. So, that would be my number one, get regular sleep, set yourself a really good sleep time and wake time that works for you and your family and stick to it.
Adam Balinski:
So, for some that might sound easier said than done, right?
Ciara Shea:
Yeah, absolutely.
Adam Balinski:
I can speak from personal experience. There've been nights where I've laid in bed and just the gears are still turning. It's hard to turn it off. I toss and turn. So, what are some things that you've learned and that you advocate that people use to facilitate better sleep, easier sleep, falling asleep more quickly when your head hits a pillow, sleeping more deeply when you're in bed and being more refreshed when you wake up? What can make a more conducive sleeping environment?
Deep breathing
Ciara Shea:
So, there are a couple of things that come to mind for me. The first thing is deep breathing. So, your breath, I tell all of my clients is your, it is like your superpower. Utilizing your breath to toggle your body from fight or flight, so your sympathetic nervous system can rest and digest, which is your parasympathetic nervous system. There are two branches. Your breath toggles you from one to the other. So, taking deep, conscious, mindful breaths, will calm your entire body. So, breathwork a thousand percent; it's free, it's easy. You can do it anywhere you are, right. You could be driving, you could be running, you could be on this podcast and focusing on your breath. So, incorporating that deep breathing.
And if anyone listening to this, is interested in learning more about breath, there's an incredible book called Breath by James Nester. It's incredible. He has lots of different breathing techniques and really good science-based info about breath works and how powerful and incredible it is. That's one.
Lighting
Ciara Shea:
Another tool would be to create a sleep sanctuary, a really nice space that your body automatically will relax in. So, dim lighting, if possible, right. Like not big LED lights that are super bright.
Adam Balinski:
You mean dim lighting leading up to bedtime. Are you talking about dim lighting while you're sleeping?
Ciara Shea:
No, lights off. So, ideally you'll have a pitch black room. That would be the best situation possible. But if you're in your room, let's just say, you're lying down, you're getting changed, maybe you're reading a book, try not to have really bright, overhead lighting on that is going to make your brain think that it's wake time and not sleep time. So, dim lights would be ideal.
Adam Balinski:
Is there a difference between yellow incandescent light or LED blue light?
Limit screen time before bed
Ciara Shea:
Yeah. Absolutely and I am not going to pretend that I know the science behind that, but I definitely know that there is a difference in the way that our bodies react to that lighting. So, that goes to the next thing, which is the blue lights on your phone, right? That totally screws up your circadian rhythm. It affects your melatonin levels. So, trying to stay away from any screens, and this is going to be a hard one if you're studying right up until bedtime or working right up until bedtime, but doing the best you can to limit screen time, at least an hour before bed, that can help.
Blue light blockers
Ciara Shea:
They have blue light blocking glasses, but also for cell phones, I think the company is called Safe Sleeve. They have blue light filters, like a screen protector, a blue light protector. So, if this is a habit that people have a hard time breaking being on your phone at night, at least aiding your body by getting a blue light protector, screen protector on your phone, so at least your eyes don't have that really intense blue light, but ideally you'll be able to get off your phone.
Yoga nidra: Sleep meditation
And then the last thing that I would say, that's probably really helpful outside of lifestyle and nutrition, have you heard of Yoga nidra?
Adam Balinski:
I have not. I've heard of yoga.
Ciara Shea:
Yoga nidra is really cool. It's a very quiet, relaxing meditation. You could get it on apps like Insight Timer, you can probably find it on YouTube and it brings you to this trance-like state, not in a spiritual way, just like it will have your brain by the alpha theta waves and the binary beats behind it. There will be a voice like a meditation that will guide you through practices that will probably scan your body or focus deep on your breathing enough that it brings your body into a very sleepy state and it could be long. It could be 60 minutes or it could be five minutes or three minutes or 10 minutes. You could find a whole host of them like on Insight Timer, that's free. So, those are some of the tools that I would say are on the top of my list, that would have the most powerful impact on helping people sleep, not only get to sleep quicker, but get into a deeper sleep during the night.
Adam Balinski:
So, having been one who's struggled periodically with sleep in the past, when I've talked with doctors and things, they've definitely recommended what you recommend in terms of limiting blue light. I try not to actually use any screens after nine o'clock if I can.
Ciara Shea:
Awesome.
80/20 rule
Adam Balinski:
And I've noticed that makes a big difference. And so I can add my personal experience there as a stamp that I think that's very valid counsel. So, you mentioned that you set up a sleep routine from 10 at night to six in the morning. Do you break that for say Friday night or special weekend partying? Or what do you do?
Ciara Shea:
Cancel the party?
Adam Balinski:
Can it totally mess everything up? You go all five business days and then on Friday night you stay up till 2:00 AM. Does that just completely destroy you?
Ciara Shea:
For me personally, I don't do well without sleep. I just think I have so much going on during the day that requires me to be functioning at high capacity. But if I'm not sleeping well or enough, I'm really laid out. I don't do well. I don't function well. So for me, my body wants to sleep. Like I enjoy that. So, to answer your question, does it screw me up? I don't really have many opportunities to not be in that routine. Like my partying days are long gone having a kid at home. Not that that was ever me anyway, but no, I think my body is, our bodies are very forgiving. They want to find, our bodies want to find balance. That's what homeostasis is, right? At every moment, our body is working to find balance between our blood sugar, between our mineral status, between our digestion. That what keeps us alive, is having that balance.
I think if you go by the 80/20 rule, like 80% of the time you're living your life the best, cleanest, most non-toxic way possible. Then 20% of the time, life happens and you have pizza and you have cake and you stay up till two o'clock in the morning. No, it's not going to screw you up for a long period of time. Or, at least I would hope not. Once you have that good baseline that your body knows, that it will get its sleep again. And it will be nourished during the waking hours with lots of good quality nutrient-dense foods and good filtered water and your body is hydrated and all that good stuff.
Adam Balinski:
So, what you're not advocating is kind of a religious fanaticism about like, "Oh, it's 10 o'clock, got to be in bed. Got to be in bed, got to be up at six."
Ciara Shea:
Totally, yes.
Adam Balinski:
It's more of a general guideline for your day to day. And of course there might be some things that interfere with that, right?
Ciara Shea:
Yeah. Absolutely.
Adam Balinski:
Lot of those things, could be cultural things too, New Year's Eve is coming up.
Ciara Shea:
Right. Absolutely.
Other sleep sanctuary advice: No clutter, good air, good mattress
Adam Balinski:
So, you mentioned about a sleep sanctuary, blue light, making it dark at night, making it comfortable, what are some other things that could be done to make an effective sleep sanctuary, just as you've talked with other experts and as you've explored the issue with different clients of yours?
Ciara Shea:
Yeah. So, I want to start by saying a clean, non-cluttered space. This seems super obvious, but for some people it's just like where you throw your stuff at the end of the day, right. It should be as neat as possible. Dust free if possible. Small things like opening up your windows to get fresh air, or maybe having an air filter to circulate the air and clean it. You're spending a third of your life in this space. So making sure that you're really breathing in good quality air and it's dust free and clean and clutter free.
Then there's the obvious things, right? Do you have a really good quality mattress with really nice pillows that are supporting you, that allow you to get comfortable? Because if you have a super soft old mattress, that's not supporting your body, you're not going to wake up feeling good. You'll probably wake up feeling quite achy and uncomfortable and your neck's going to hurt. And all the things that come with not having a good quality mattress and comfortable space. So, that's that.
Limiting electromagnetic fields (EMFs), phone on airplane mode
Ciara Shea:
And then, we were talking before about Wi-Fi. So, one of the things that you could be doing in creating the sleep sanctuary, is really trying to avoid any extra EMFs in your bedroom space. So, if you have the ability-
Adam Balinski:
That's electromagnetic fields, right?
Ciara Shea:
Yes, exactly. If you have the ability to shut off your Wi-Fi at night, that's like the golden rule. If you could do that, that's great. If you can't, like we can't in our house, we have tenants that live upstairs from us. We can't shut off their Wi-Fi. I wish I could, but I can't. So, at the very least make sure that your cell phone is on airplane mode if it's on your nightstand next to your head at the minimum. Because your body, like I mentioned before, parasympathetic state rest and digest, your body cannot fully get into parasympathetic state when EMFs are so close to your brain or your body.
Ciara Shea:
So, ensuring that if your cell phone is on your nightstand, you're putting that on airplane mode. If you don't feel safe putting that on airplane mode, because you can't get incoming calls and you don't have a house line, then do the best you can to remove that phone to a space that's farther away from your head. So whether that's across the room, on a table or your dresser or whatever that looks like.
Eating before bedtime
Adam Balinski:
What about eating habits, leading up to bed? So, I just started this thing. My wife holds me accountable. I try not to eat after seven o'clock. Not super religious about it, but I generally abide by that. And I found that, that helps me sleep well.
Ciara Shea:
Yeah. Excellent.
Adam Balinski:
So, just generally speaking, is that a rule of thumb for all people across genders and everything, or are there some differences there?
Fat and protein bedtime snack for women
Ciara Shea:
That's a great question. So, the first thing I'll say is I love that you acknowledge and address that it feels good for you, right? So, that's super important. Whatever feels good in your body, if you notice like, "Oh, this thing is helping me achieve this thing that I want to achieve, then do it." Don't listen to anyone else. If it feels right, do it. Across the board I would say that it definitely differs. That doesn't always work for everyone. So, I know for me, in particular to maintain balanced blood sugar, sometimes I feel like my body is served better by having something protein and fat-rich before bed, maybe a handful of Brazil nuts. And I do find that with most of the women that I work with that limiting food too early and having too long of a fast, a fasting period, is not beneficial for their body.
Limiting sugar and refined carbohydrates
Ciara Shea:
Some women, yes. Some men, yes. Most men, yes. Actually my husband is really great on that fasting period, having an elongated fasting period. So yeah, but I think that's great, truly. If for someone, a woman who doesn't do well with that sort of seven o'clock cutoff. Incorporating something that is not sugary or full of refined carbohydrates is going to be key. And I would say this is probably true for everyone. So limiting sugary foods, trying not to have those late night snacks that are really more about habit than anything else, you do not want to spike your blood sugar right before bed, that is not going to serve you. And actually it will probably cause you to wake up in the middle of the night and think you have to pee. When most people wake up at three o'clock thinking that, "Oh, I'm waking up because I feel like I have to go to the bathroom." It's actually your blood sugar cycling. You're waking up on your blood sugar, but realizing that you have to go to the bathroom.
Adam Balinski:
Wow. Interesting.
Ciara Shea:
Isn't that amazing?
Adam Balinski:
That is fascinating because prior to getting in this habit of not eating before seven, which has worked for me pretty well, I did wake up a lot to go use the bathroom and I haven't been doing that as much. I didn't even notice. I just noticed that I was feeling more rested, but I didn't really notice how many times.
Ciara Shea:
Yeah. So, what you're noticing is that your blood sugar is more balanced by not eating past seven. And that's serving your whole body.
Exercise and cognition
Adam Balinski:
Now, how about exercise and things just as part of a weekly routine or daily routine in terms of facilitating better sleep and better cognition.
Ciara Shea:
Yeah. Movement's huge, right. So, I would say the type of movement definitely depends on who the person is. So, if you're a person that is under a lot of stress, which most bar-takers are or lawyers are.
Adam Balinski:
Bar prepper's are, yeah, understandably so, yes.
Ciara Shea:
Yeah, right, understandably so. Counteracting that with a slower, less-intense type of movement is going to be really beneficial for your body. So, I'm not saying that you can't go running if that is what feels great for your body. But I always recommend shying away from like the super-high intensity workouts for long periods of time, your body will be better served by doing, if you're a woman like bar classes, which is like the ballet, strengthening or Pilates or yoga. Weight training is excellent. Weight training is good for absolutely everyone. Walking. I know when I was studying for the bar, I walked every morning for like an hour listening to Crushendo.
Walking and studying for the bar exam
Ciara Shea:
Your voice was like in my head all the time, but it was something that became routine for me. And it was a great way of killing two birds with one stone. Because I found sometimes when I was sitting, listening, I would be doing other things and that was wasn't good. I didn't want to do that. So, when I was walking, you can't really do much else. Right? You could look around you, be mindful, be conscious of the space that you're in, in that moment. But I would absolutely recommend that. So, when people are listening to make it like very obvious for Crushendo users, when you are studying and have the ability to get outside, do it. Walk, get your blood moving, your body moving. That is an excellent way of supporting your entire system. And that always is going to feed back into sleep because your body's complex and interconnected. These are not pieces that are pulled apart, right? If you're stressed out and malnourished and dehydrated, your sleep is not going to be ideal. There's just no way.
All things hydration
Adam Balinski:
So you've just brought it up casually several times now, but you talked about hydration. Tell me, tell me about that. How much water or whatever other fluids that are people taking in and when should they be taking that in?
Ciara Shea:
Yeah. I love it. So, water is the most vital nutrient in the body. It is a macronutrient that doesn't get counted as a macronutrient by most people. It is a macronutrient. You need it to stay alive, more so than food. Right? The rule of thumb, very general rule of thumb is half your body weight in fluid ounces. So, if you're a 140-pound woman, 70 ounces of water or hydrating beverage and I'll get to what those could be, per day should be your baseline. There are some women I work with that when we start working together, they're like, "Yeah, I drink plenty of water." And I have them journal throughout the day and they're like, "Oh, I drink like 30 ounces of water a day." I'm like, "Okay, we need to work on that. But it's wonderful that you're aware of that."
Ciara Shea:
So, filtered water is key, high-quality, filtered water, depending on where you live, in the US or in the world, is definitely going to impact the quality of water that you have. So, I have one of my podcast co-hosts, she lives in New Hampshire, she has excellent water. I live in New York, our water's not great here on Long Island. So, we need a really good, high-quality water filter. Bone broth is more hydrating than water because it has lots of minerals in there.
Adam Balinski:
Really?
Ciara Shea:
Yeah. Coconut water too. Coconut water is like nature's Gatorade. Just making sure that the coconut water you get is not filled with artificial flavoring. So, it should be coconut water, one ingredient, ideally organic. And then any sort of herbal tea. So, like pepper mint tea, chamomile tea, anything that comes from a leaf that doesn't have caffeine naturally in it. Those are all hydrating.
Ciara Shea:
The outdated rule of thumb is for every diuretic or dehydrating beverage, like caffeinated coffee, caffeinated tea, soda, juice, you should add more water throughout your day or more hydrating beverage. That's kind of outdated and I think it's a recipe for people to feel like, "Oh my,  I'm going to be drinking 200 ounces of water a day because I'm drinking a lot of coffee." So, I would say the goal should be to limit your caffeine as much as possible, with that said, sometimes that makes us more alert and feel more on it and have a better ability to concentrate. So, find that balance. Just make sure if you're preparing for the bar exam and you're drinking coffee or espressos, just do the best you can to balance that out with more water, just be more mindful of how much you're drinking throughout the day. So, sipping throughout the day is better than chugging all at once.
Ciara Shea:
And around mealtime, there's no real rules other than if you're drinking a carbonated beverage that is going to impede digestion because it kind of dampens the fire, the carbonation dampens the fire. So, doing the best you can to drink any carbonated beverages outside of mealtime.
Adam Balinski:
Oh, interesting. My dad tells me this, this is just like, you know how parents can have their wisdom they bestow on their kids, but I'm not necessarily doubting his wisdom, but I'd like to know your perspective on it. He said to start your day with a full glass of water before you eat anything and you'll be healthier.
Ciara Shea:
It's excellent. No, it's a great, great, great habit to get into. Absolutely. So, I recommend for many people just to leave a glass on their nightstand. So, they'll have like maybe a 24 ounce glass or a 16 ounce glass and you'll have half before you go to bed and then half in the morning. This way you are staying hydrated and maintaining that status of hydration because what happens is over time, we're dehydrated and our cells are dehydrated. Our digestive fluids get clogged and thick and viscous and not fluid and flowy like they should be. So, this dehydration is not a buzzword to like drink more water. It's really from a cellular level, your body needs that water to run efficiently. It's how your toxins are removed. It's how the nutrients are transported through your body. It's how your cells get oxygenated, is ensuring that you're hydrated. It's how your bones and joints stay cushioned. So, it's really, really important.
Props to Crushendo Bar Review Prep
Adam Balinski:
Well, it's been a really delightful conversation. We're about up on time. Are there any parting words of advice that you have for us?
Ciara Shea:
I just want to say thank you to you honestly. This has been, first of all, it's a pleasure to know you, but you and your team are just, you're change-makers and you're really, I love it. You're transforming a very old, outdated, bar prep style into something that's modern, it's edgy, it's fun, which is like the most ridiculous thing that I could be saying, Bar prep is not fun, but it is. I remember listening to you and there are times where I laughed not only at the mnemonics, but like the way that you inflected some word and I was like, it's catchy. And it's clear. So, I wanted to say thank you for putting in the time to creating this program and not only making it approachable and affordable for people like myself that came back after 10 years to do this again with a family, but it's not outdated. And you're able to match the style of more learning styles. I don't have enough words to say thank you and how grateful I am that you and your team are doing what you're doing.
Adam Balinski:
Well, thank you so much, Ciara. That's awfully kind of you to say that.
Ciara Shea:
Yeah. I mean it.
Conclusion
Adam Balinski:
We'll cut you the check for 10 grand for saying that. Haha, no, we're just here for free having a chat, but thank you so much for that. And really, I appreciate you taking the time to have this conversation. Health of our students is so critical. It impacts their cognitive performance, their memory, everything on the bar exam. And so getting the advice that you shared today was really important. Hopefully the people who watch this will be blessed by it and not just hear the ideas, but try some of them out and find out what works for them, so that they're getting that better sleep. They're staying more hydrated and they're crushing the bar exam all the better.
Ciara Shea:
I love it.
Adam Balinski:
So, thank you again, Ciara.
Ciara Shea:
Thank you so much.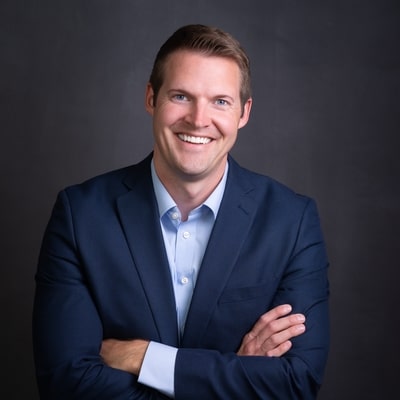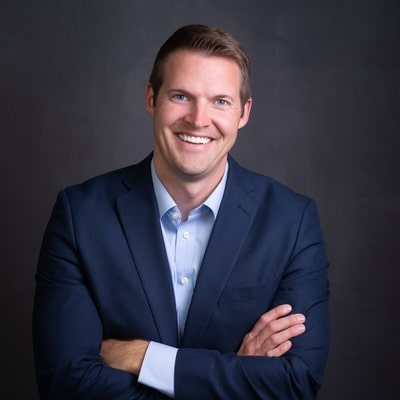 About the author
Adam Balinski is a former TV reporter turned attorney entrepreneur. He founded Crushendo after graduating summa cum laude from BYU Law and scoring in the top 5% nationally on the Uniform Bar Exam. Adam is currently writing a book called, "The Law School Cheat Code: Everything You Never Knew You Needed to Know About Crushing Law School."
Related articles